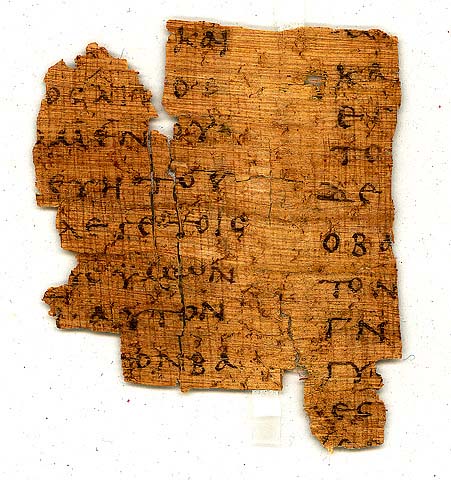 In the beginning of about twenty minutes ago, I asked my Dad which was his favorite Gospel, and the Gospel was John. And so I began to read from John 1. And then I began to write about John 1.
It's all very fascinating.
As part of this "spiritual quest" that I am taking right now, I decided to write about what Jesus says, or what the "red letters" say. In the case of John 1, this isn't much, and so I will be able to write about each instance in which Jesus speaks.
The Helpful Jesus
35The next day John was there again with two of his disciples. 36When he saw Jesus passing by, he said, "Look, the Lamb of God!"37When the two disciples heard him say this, they followed Jesus. 38Turning around, Jesus saw them following and asked, "What do you want?"
They said, "Rabbi" (which means Teacher), "where are you staying?"

39"Come," he replied, "and you will see."
So they went and saw where he was staying, and spent that day with him. It was about the tenth hour.
"What do you want?" What hits me first about this is how coy Jesus is playing it. This just seems so significant. "What is it that you desire? What are your hopes? Your dreams? Will you let me help you with them?" is what I hear when I hear Jesus saying "What do you want," but mostly I hear him saying "Do you believe in me, or do you want power?"
I suppose their answer denotes that they wanted to study. After all, they call him "teacher" and ask where he is staying, that they might hear more from him and learn from his life. And because of this, because they say nothing that makes it seem that they want power. After all, he was announced as the "Lamb of God," not the "Soldier of God," nor the "Awesome Man Who Will Bring In The Justice of God." And so Jesus trusts them, and he lets them in.
So what can you learn about Jesus from this passage? To me, he seems almost cautious at first, only willing to accept those who automatically have the faith in him that he supposedly deserves. I still love this passage nonetheless, and it kind of makes me a little bit in love with Jesus.
Jesus the Renamer
41The first thing Andrew did was to find his brother Simon and tell him, "We have found the Messiah" (that is, the Christ). 42And he brought him to Jesus.
Jesus looked at him and said, "You are Simon son of John. You will be called Cephas" (which, when translated, is Peter).
This to me, seems to set up the idea that Simon Peter is "born again" if Jesus is renaming him. It says to me that, when you come to Jesus, you are wholly changed and made anew through him.
Either this or Jesus really liked giving out nicknames. (Who knows, Simon Peter could have looked quite "rock"-y.)
The Faith in Jesus
43The next day Jesus decided to leave for Galilee. Finding Philip, he said to him, "Follow me."

…

47When Jesus saw Nathanael approaching, he said of him, "Here is a true Israelite, in whom there is nothing false."

48"How do you know me?" Nathanael asked.
Jesus answered, "I saw you while you were still under the fig tree before Philip called you."

49Then Nathanael declared, "Rabbi, you are the Son of God; you are the King of Israel."

50Jesus said, "You believe because I told you I saw you under the fig tree. You shall see greater things than that." 51He then added, "I tell you the truth, you shall see heaven open, and the angels of God ascending and descending on the Son of Man."
Okay, how hilarious is Nathanael here. I'm sorry, I'm completely reminded of The Gospel According to Biff, and now I understand why Nathanael was treated so hilariously in that book. The man believes in Jesus because Jesus says that he knew him when he was sitting under a fig tree. If he isn't the son of man, then he at least has killer eyesight? I'm kind of confused. (Though this gives a whole new meaning to "Come, and you will see." Jesus was the first optometrist, as we will later read…)
I like that Jesus is razzle-dazzling Nathanael, though. He's like "You like it when I know who you are, eh? Well are you ready to see angels? Because you totally will. See angels. They're rad."
(I should obviously be writing my own version of the Bible.)
After this, I still see Jesus as unsure of his ministry at this point. I'm reading his words as careful, and then he tries to show off. He's quite human, in this way, and that's endearing him to me.
(Quick note: You can now follow me on Twitter or ask me questions on Formspring.me)